Join Us at Cenex-LCV2021!
The Niche Vehicle Network will be exhibiting at Cenex-LCV on 22nd – 23rd September at Millbrook, Bedfordshire, with a bigger, new look indoor/outdoor stand.
In Person • -
This event has finished.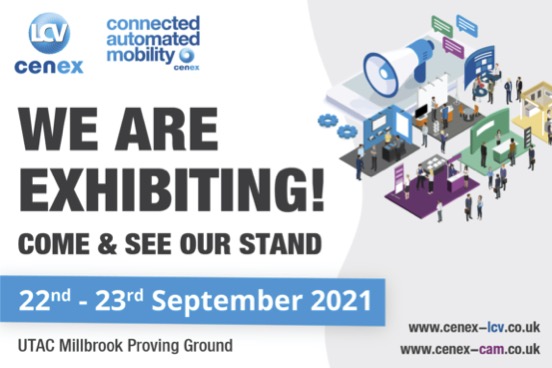 Our stand will feature a number of innovative, SME-led NVN projects, developing and demonstrating low carbon vehicle technologies in niche vehicle applications, with emphasis on vehicle electrification, zero emissions and light-weighting. Most importantly, you can come and meet the people responsible for their development face-to-face.
Exhibits will include an eclectic mix of projects, featuring:
Indoor – Hall 3
Brace Technology – PowerPods Modular Battery System for Electric Motorcycles
iNetic – iEV-PCB Hairpin Winding Motor
Edge Mobility – QXS-E1 Motor for Electric Motorcycles
Rift Technology – EV Traction Motor
Sunamp – Solid State Storage Heat Exchanger
Carbon ThreeSixty – ACRIM II Lightweight Composite Wheel for EVs
Briggs - Niobium Enhanced Lightweight Vehicle Chassis
Arc – MOKE Lightweight Sustainable Chassis
Outdoor – Steering Pad
JSC Automotive – Passenger and Commercial EV Skateboard (PACES)
Clipper Automotive – EV Taxi
Astheimer – Aura EV Concept Car
Brahms Electric Vehicles – Recycled Carbon Fibre Composite Body Panels
Pashley Holdings – ALECS Cargo eBike
Project Revolution – Lightweight Collar Powered Taxi
Make sure you get along to Cenex-LCV2021 and come and meet the NVN team on Stand C3-607.
We look forward to seeing you there!