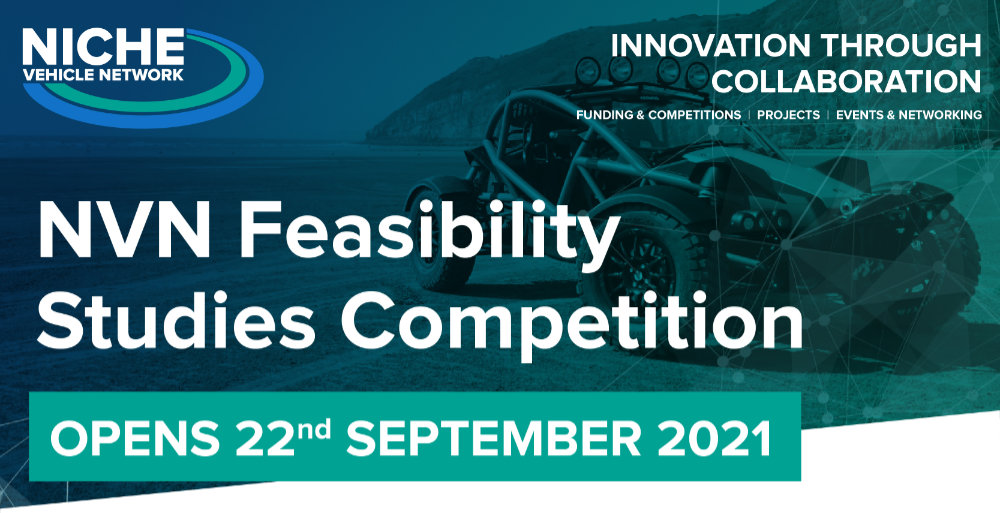 Sponsored by the Office for Zero Emission Vehicles (OZEV), the Niche Vehicle Feasibility Studies Competition will provide SMEs and micro companies active in the zero emission niche vehicle technology sector with grant funding of up to £35,000 to undertake desktop research activities aimed at catalysing innovative, zero emission vehicle technologies.
Specifically, this year's Feasibility Studies Competition is looking to fund innovative projects which support the increased uptake of zero emission on-road UK niche vehicles, including innovative charging.
There will be two competition streams this year:
Stream 1 – Range Extension and Improved Efficiency

Stream 2 – Innovative Charging Solutions

The competition will be formally opened at Cenex-LCV2021 at UTAC Millbrook on Wednesday 22nd September at 2.00pm on the Government Pavilion in Hall 3.
Our team will also be available throughout Cenex-LCV2021 on Stand C3-607 and happy to discuss any ideas you may have for applications to the NVN Feasibility Studies Competition.
To register for your FREE entry to Cenex-LCV click here.