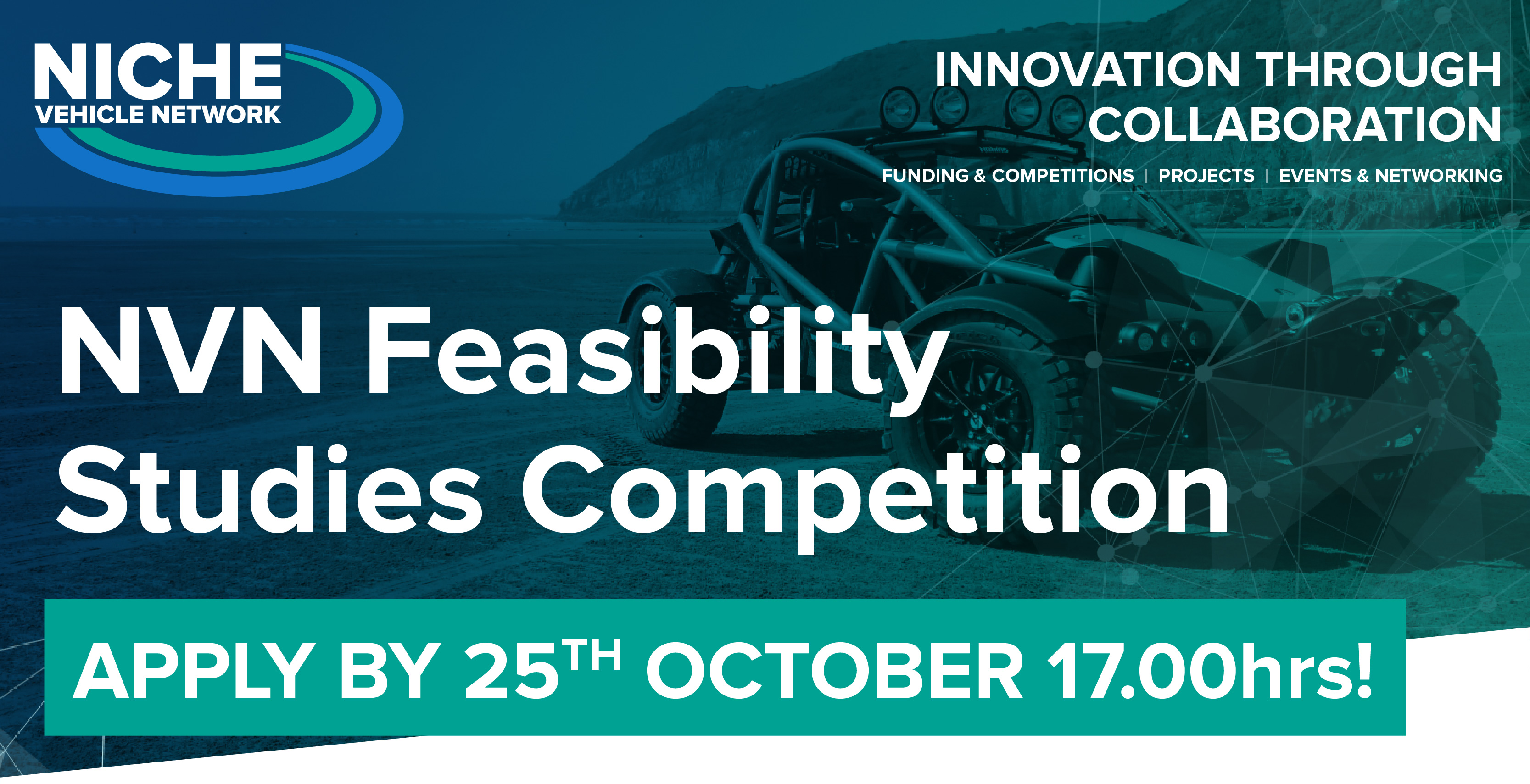 The Niche Vehicle Feasibility Studies Competition provides grant funding of up to £35,000 to UK registered SMEs and micro companies active in the zero-emission niche vehicle technology sector, to undertake feasibility studies aimed at catalysing innovative vehicle technologies applicable to road-going zero emission UK niche vehicles.

There are two competition streams:

STREAM 1 – RANGE EXTENSION AND IMPROVED EFFICIENCY 
To support the high-level objectives of accelerated development of new on-road zero emission niche vehicles and/or solutions to deliver increased zero emission vehicle range.

STREAM 2 – INNOVATIVE CHARGING SOLUTIONS
To support the high-level objective of accelerated development of charging solutions to support increased uptake of zero emission on-road UK niche vehicles.

For more information, including a short introductory online video to the competition, click here
Applications are through the NVN Funding Gateway which also contains detailed Applicant Guidance and FAQ documents for each competition stream.

Competition closes to applications MONDAY 25th OCTOBER, 17.00 GMT.
START YOUR APPLICATION HERE