White Motorcycle Concepts (WMC) has unveiled its revolutionary emergency services first response electric hybrid scooter – the WMC300FR. The bike, developed with Northamptonshire Police, and with the Northants force Chief Constable Nick Adderley, is designed specifically for use as a fully operational first response vehicle that will help bring emergency services combat the effects of climate change.
The WMC300FR First Responder which needed significantly increase range and viability while reducing CO2 footprint and running costs for emergency service fleets.
Three year's of research in pioneering the drag reduction aerodynamic features of the bike, along with the use of latest generation of hybrid technology, can reduce carbon emissions by up to 50% of that of comparable conventional motorcycles and scooters.
WMC's patented Venturi Duct reduces drag by pushing air through the vehicle, rather than around it. This system is aided by aerodynamic front genders, which funnel the air towards the venturi, reducing overall frontal resistance and meaning less energy is required to propel the vehicle forward.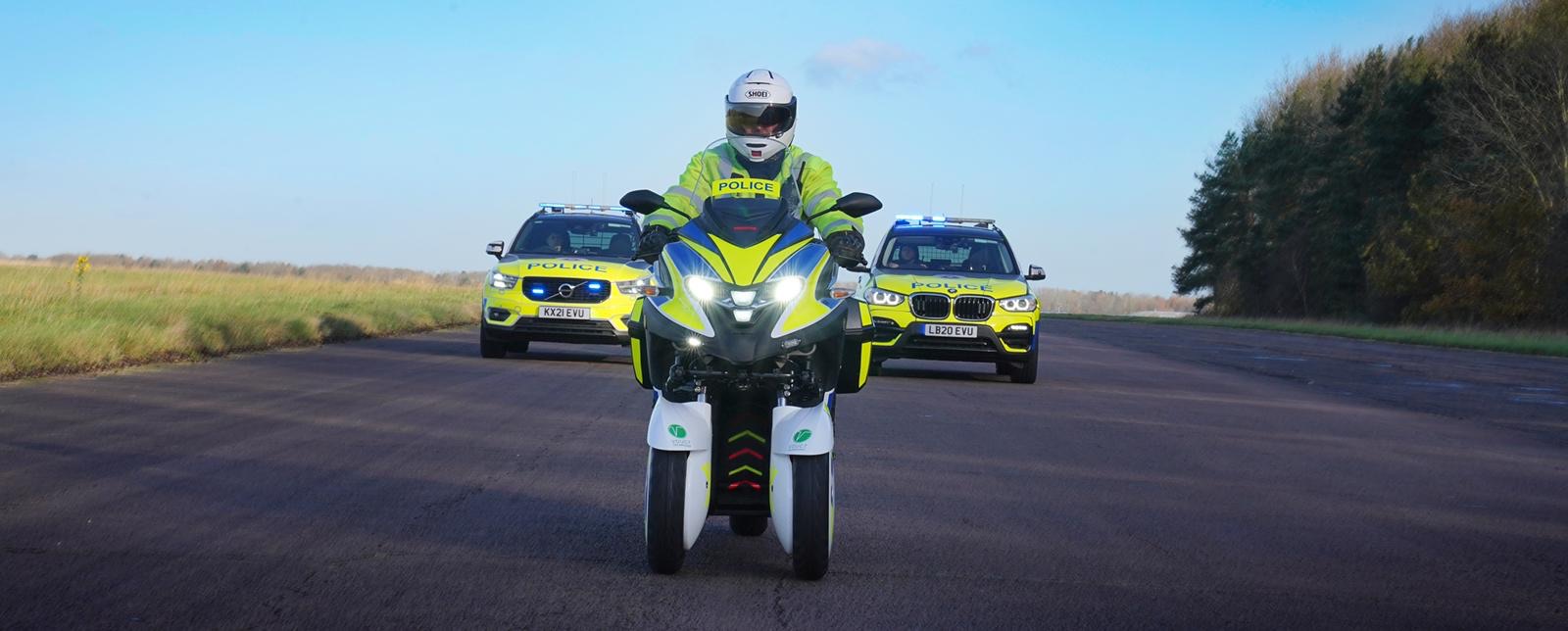 The scooter is based on the Yamaha Tricity 300 and uses the same 292cc single-cylinder four-stroke motor, but features two robust & proven 56V 12Ah detachable lithium ion batteries from industry leader - EGO Power+. These batteries can be fast charged in multiples of 6 from a standard three-pin plug, removing the need to wait during re-charge.
The WMC300FR First Responder was funded in part by government grants from the Office for Zero Emission Vehicles [OZEV], Advanced Propulsion Centre [APC] and Niche Vehicle Network [NVN].
 Northants Police Chief Constable & UK Police lead for Motorcycles, Nick Adderley said:  "COP26 showed that there is a will by all Governments around the World to reduce their CO2.  We need to turn this will into action and lead by example.  By adopting vehicles like the WMC300FR we are able to show the World what is possible and how innovation can be part of the solution for CO2 reduction without compromising our functional role in society."