EV HEARSE
The EV HEARSE project built upon previous feasibility and proof of concept projects to deliver an affordable light body panel system for a fully electric hearse based on the Nissan Leaf.  By improving manufacturing methods for Recycled Carbon Fibre Composite panels the project was able to demonstrate new markets for this valuable UK derived feedstock.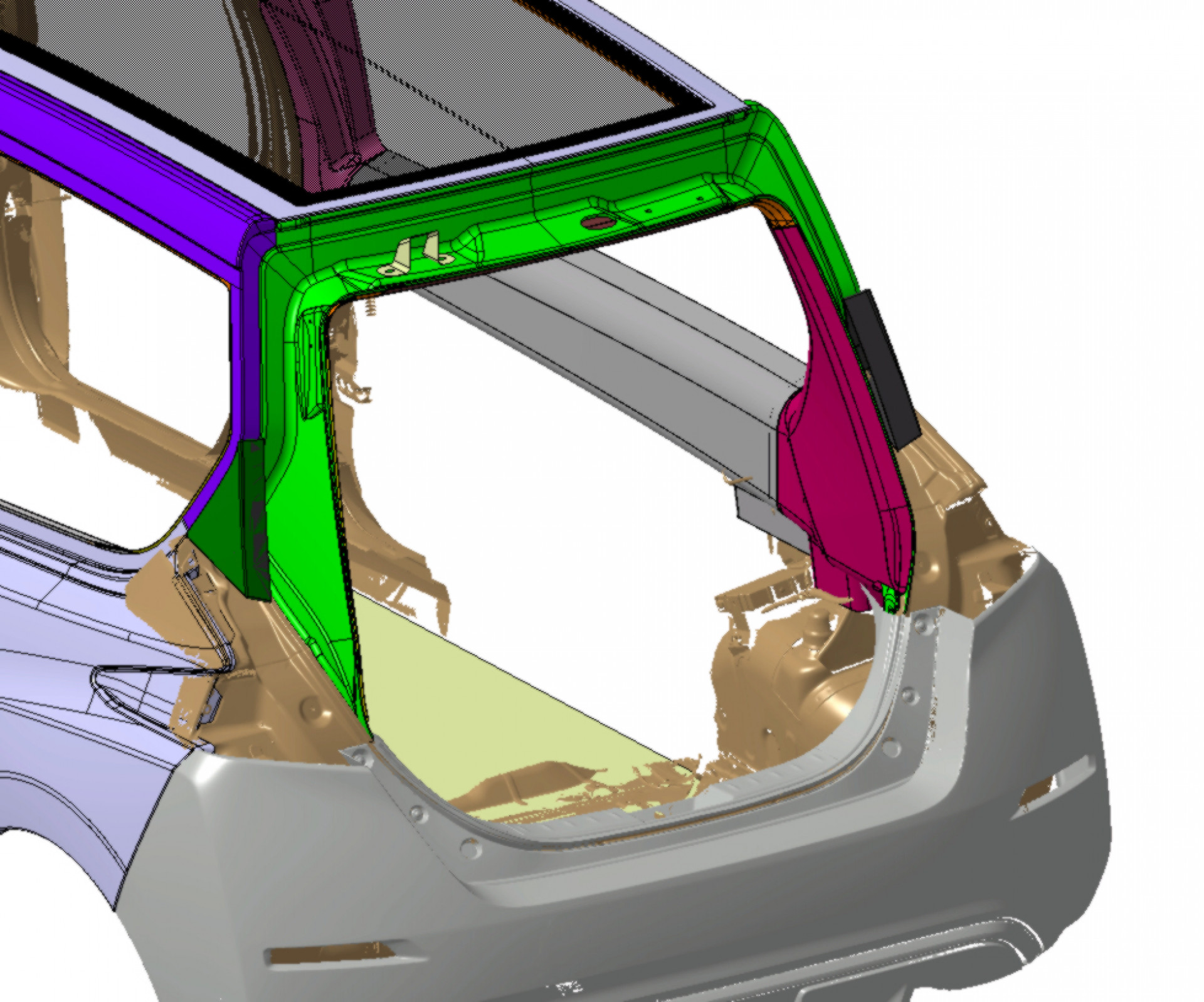 The challenge
Brahms Electric Vehicles makes fully electric hearses but needed to create an extended body design that met market expectations.  Whilst recycled carbon fibre brings energy and environmental benefits to the product, the large size and the complexity of the panels needed to meet a full set for the vehicle, was a novel challenge.  A challenge in the panel design by HPL Prototypes, in the material properties by ELG and in manufacturing techniques at Prodrive Composites as well as vehicle integration at Brahms.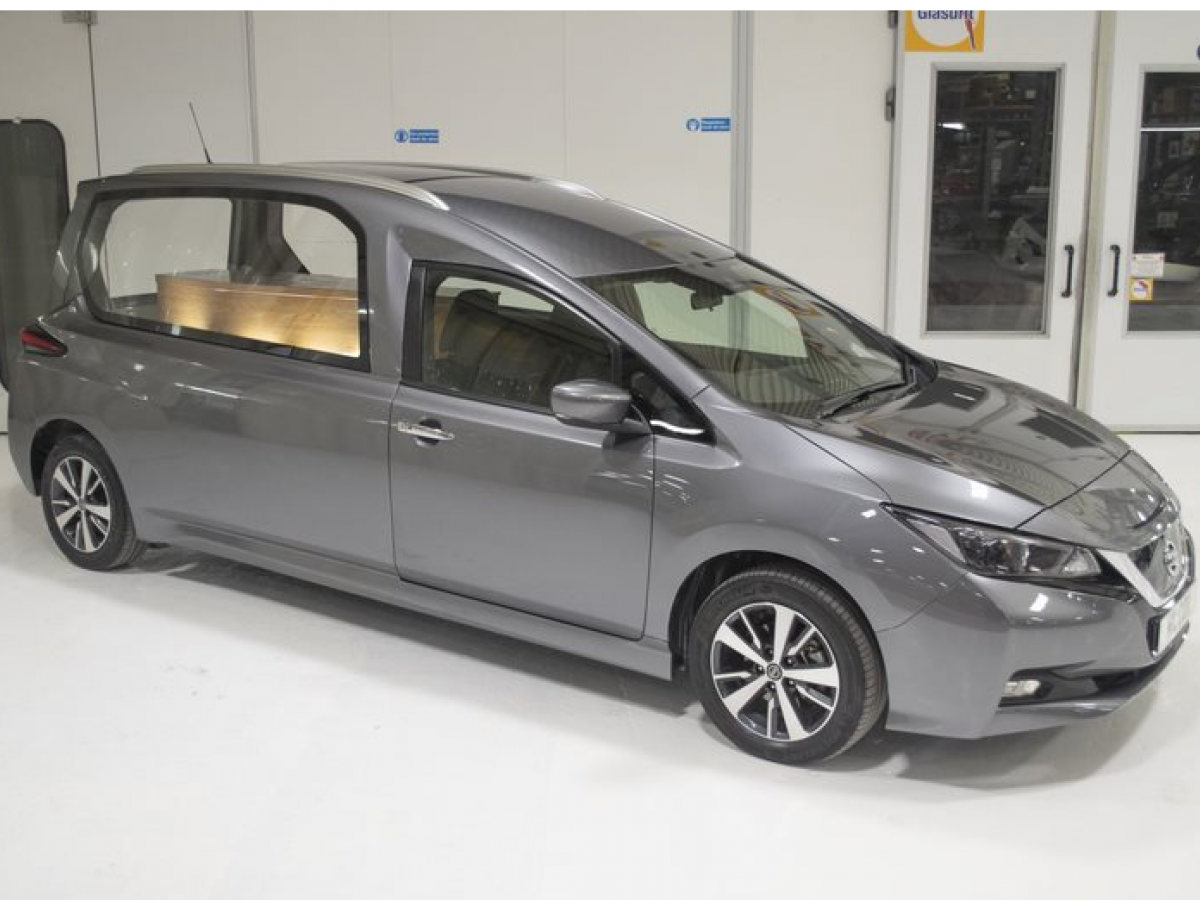 What did the project do?
The project productionised the panel manufacture that was identified in the proof of concept phase and assembled the finished demonstrator.  Internal robust but light body panels in the coffin area were designed, tooled and manufactured.  The 3 metre roof panel was made by resin infusion and the process optimised in-house.  The still large side panels and the complex panels for tailgate as well as the internal surfaces of the hearse were made using a novel pre-preg RCFC and autoclaved at Prodrive.
The results
While the creation of the demonstrator is the key result, process developments in tooling and manufacture will open up new markets for recycled carbon fibre.  The use of pre-preg RCFC for panels and tooling are examples.  Lightweight durable tooing using RCFC is seen as a significant development.  The demonstration of a full set of panels on the pre-production electric hearse shows the versatility of the technology.  The vehicle is going into production with the leading UK hearse maker Wilcox Limousines.
"This project rapidly developed our expertise in using Reclaimed Carbon Fibre, both for moulds and structures, RCF has now become one of the standard materials we can offer our customers "

- John McQuilliam, Engineering Director, Prodrive Composites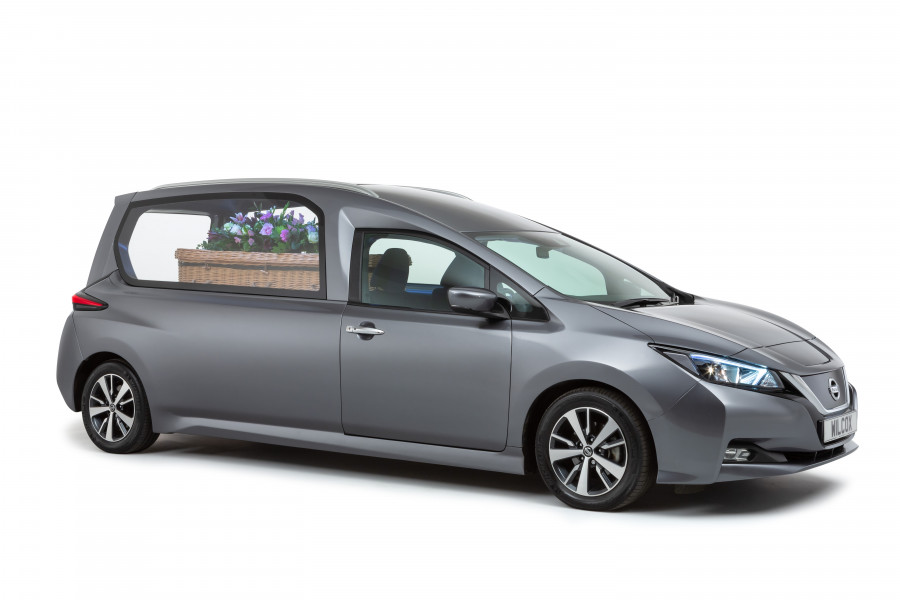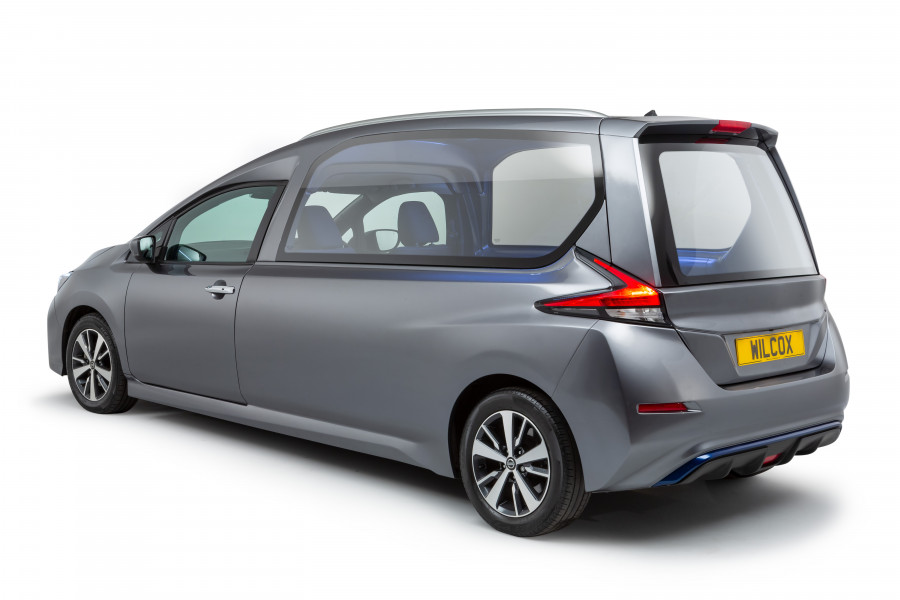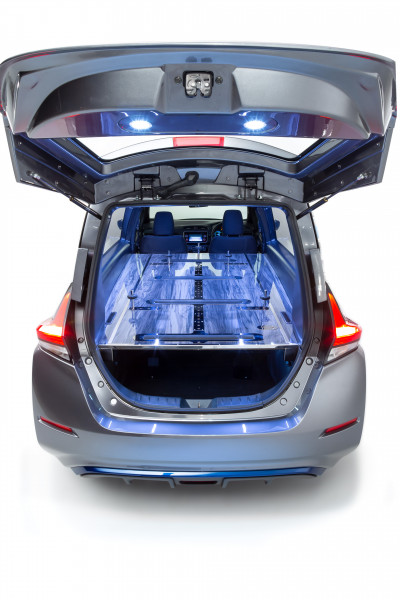 "Wilcox have been actively exploring environmentally friendly projects for some time. We saw the potential in the partially built vehicle. We have refined and sophisticated the original concept vehicles bringing it to our levels of quality and ensuring it was easy to produce and manufacture. The car has amazed the funeral industry revolutionising what they can expect from an electric vehicle we expect the vehicle to be extremely successful."

- Wilcox Limousines