Lightweight Composite Structures for Hydrogen Storage Systems
Arcola Energy have been working with advanced composites manufacturer, Permali, and the National Composites Centre to design and manufacture low-cost composite structural systems for the support of hydrogen fuel cylinders for buses and heavy duty vehicles.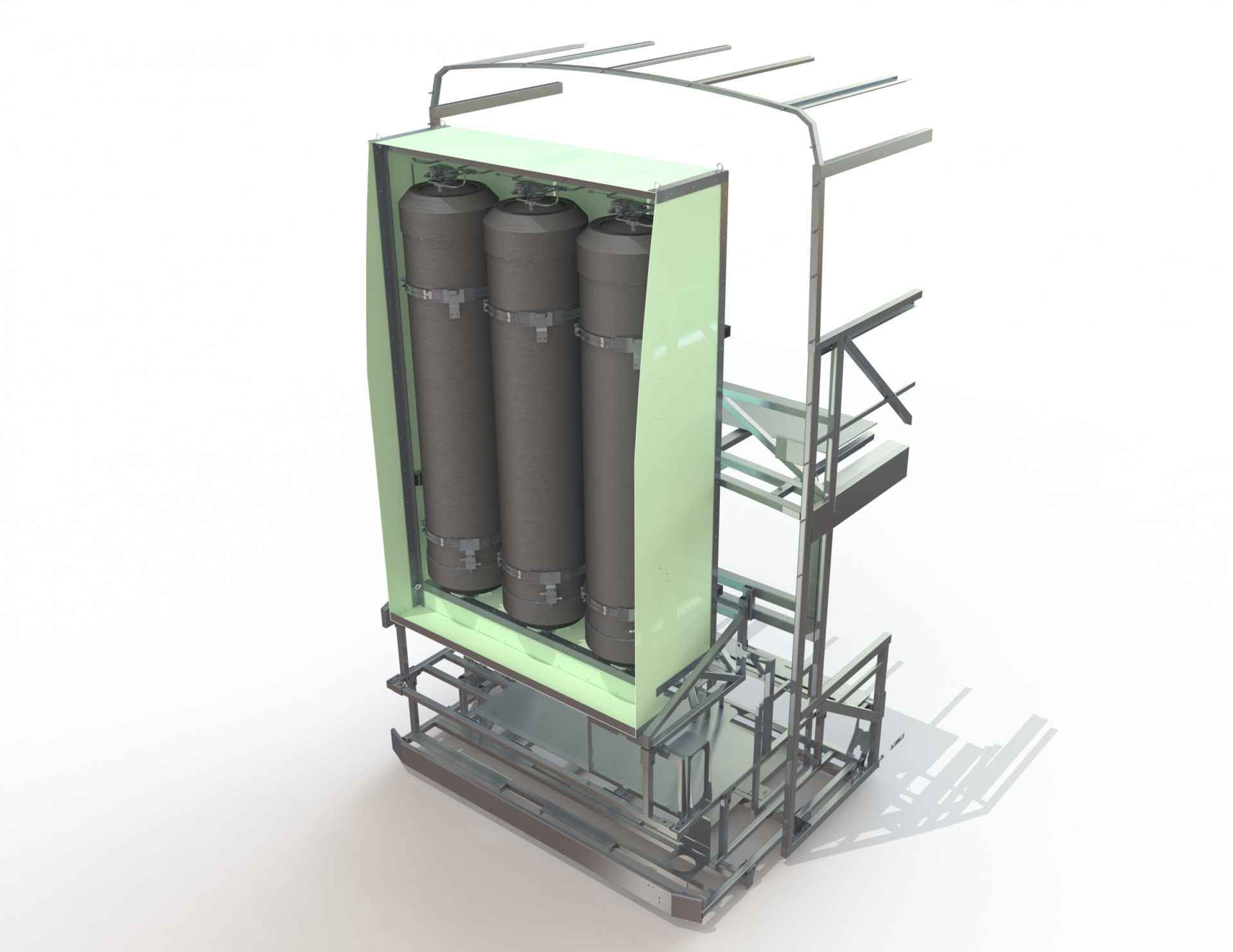 The challenge
Hydrogen storage systems need structural support for the tanks and containment of hydrogen for safety. Current approaches can add significant weight and reduce the effective energy storage density. The project target was to halve the weight of the structure from the current steel and aluminium approach and increase the energy storage density by 25%.
What did the project do?
The team worked collaboratively to design a composite hydrogen storage solution with Arcola providing system requirements for performance & compliance, NCC designing a low-cost composite solution and Permali expertise on cost-effective manufacturing. The developed solution was optimised to reduce weight and manufacturing complexity, keeping costs within target. Whilst primarily developed for bus applications, the applicability of this design has been assessed for other heavy vehicle applications. The structure was then manufactured by Permali and delivered to Arcola for installation.
The Result
The developed system meets compliance targets and cost and weight targets. For the hydrogen system, the projected mass improvement means the energy density goes from around 740Wh/kg to 950Wh/kg (28% improvement), and an estimated 10% improvement for the whole powertrain. This system will be used in Arcola's bus application, but also forms the basis for use cases in other heavy vehicles.
By utilising composite and cross sectorial supply chain knowledge, the NCC designed a modular hydrogen enclosure system using existing production capabilities that met the requirements to reduce weight and lower the centre of gravity, and ensured the component can be adopted by industry more affordably. Our research also indicated that with further development, more could be done to improve the weight and performance of the structure, making the overall weight of the vehicle lighter and therefore increasing the fuel efficiency.

- NCC (Project Partner)