The AURA Concept
An all-electric concept car designed for nature,
with sustainability at its core and efficiency driving its design.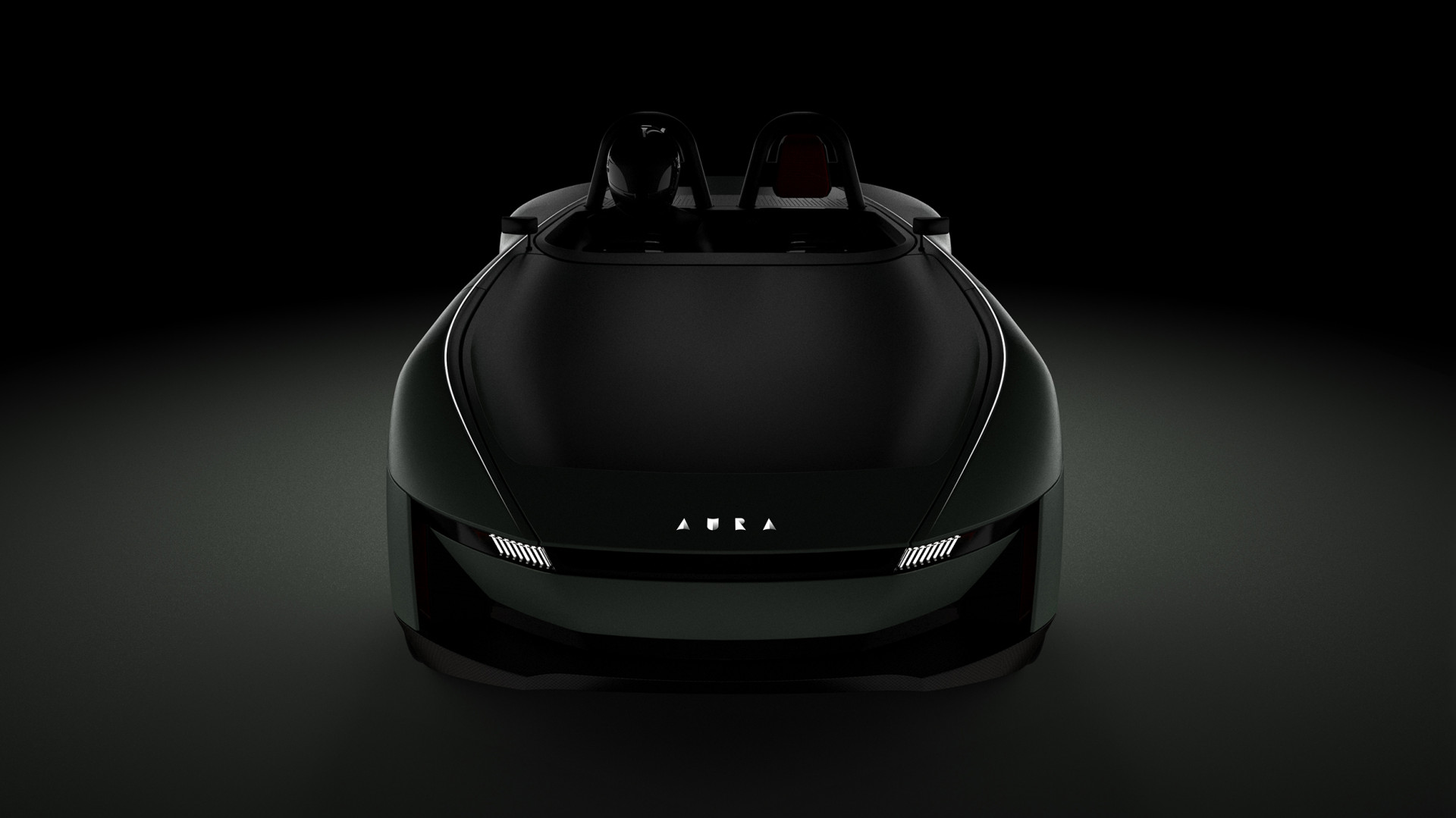 The AURA Concept is a long range electric vehicle built to publicly demonstrate the skills and capabilities of a consortium of British businesses, recognised as leaders in the development of zero emission vehicles.
The ambitious 6 month programme to design, develop and build a fully working road legal prototype was undertaken despite a global pandemic, two national lockdowns, and severe supply chain disruption.
The multi disciplinary team focused their energy on developing innovations within 4 key pillars of excellence: Efficiency, Design, Technology, and Sustainability.
The AURA Concept, set to make its public debut at Cenex-LCV 2021, represents a truly unfiltered wind in your hair driving experience designed to help respect and reconnect with nature. Developed against the backdrop of a global pandemic, the project is a prime example of British design and engineering. The consortium looks forward to showcasing the AURA Concept throughout H2 2021 and beyond to attract new and existing clients interested in developing zero emissions vehicles for a cleaner, more sustainable future.
Consortium
Potenza Technology
Potenza Technology, a brand of FPT Industrial, are specialists in the design and build of high energy battery packs. For this project, a novel twin-pack battery architecture has been developed, controlled by the fifth generation of the Potenza Battery Management System. Coupled with a direct drive powertrain and a low rolling resistance vehicle setup, the Aura Concept will emphasise leadership in long range EV development, as it goes into real world range testing in Q4 2021.
Astheimer Design
Astheimer Design, a boutique studio focused on delivering mobility solutions for a sustainable future, designed the vehicle to coexist harmlessly with nature. The pure surfaces of the exterior were optimised for drag reduction using CFD, whilst comprehensive body engineering ensured the vehicle was manufacturable and road legal despite a demanding budget.
Conjure
Conjure, a global leader in digital products for the Automotive sector, made use of Android Automotive to deploy their bespoke screen and control layout including a truly unique self-leveling steering wheel display. The purpose designed UX/UI focuses on the unique attributes of EVs, even delivering live aerodynamic feedback to the driver from sensors embedded in the nose of the vehicle.
BAMD Composites
BAMD Composites, pioneers in the manufacturing of high performance natural fibre composites, sought to lightweight the bodywork through the selective use of innovative BCOMP material. The dark pigmented weave of the material on the striking rear bumper has been left visible, highlighting that sustainability can be visually aesthetic as well as good for the planet.
Understanding the opportunities that the rapidly changing automotive world will bring requires vision, experience and collaboration. Here 4 British companies, each leaders in their field have come together to explore this future...

- Carsten Astheimer, Director of Astheimer Design